Concrete Cleaning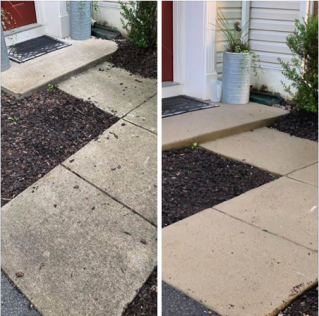 Concrete driveways are pretty low-maintenance surfaces. But still, you have to deal with the dirt and moss buildup on your driveways and other similar surfaces like walkways and sidewalks. Even though concrete looks tough, unsealed concrete is porous and can easily absorb soils and liquids. As a result, stains are difficult to remove from concrete driveways.
However, with proper cleaning equipment and the right washing technique, one can safely clean their driveway and remove all the dirt and stains. Besides, careful cleaning can also help lighten the discoloration from weathering and mildew stains. Thus, again, when it comes to cleaning your driveway, it is a smart decision to prefer professional pressure washing.
Pressure washing in Northern Virginia is considered a highly efficient and quick cleaning method to impart a fresh look to a residential building. But when done incorrectly, it can do more harm than good. So, whenever you think about pressure washing your home, contact experts for their services.