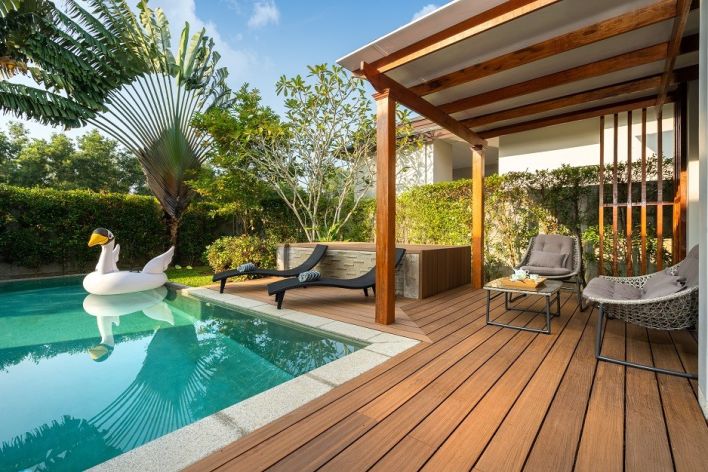 Pressure Washing Tips to Clean Your Driveway, Patio, and Walkway Effectively
Do you want a well-maintained and clean patio, driveway, or walkway at your property? A regular cleaning task throughout the year can make them look great all the time and prevent the need for any major repair and maintenance work. There are many ways to clean stained with oil, paints, tire marks, grease, chemicals, mold, and grime but pressure washing is the best cleaning method to clean your driveway, patio, and walkway effectively.
Your driveway and patio are exposed to a lot of movement and activities and activities throughout the year, only a professional cleaning expert can help you clean things properly with the right approach and tools without damaging anything. They can help you increase the durability of your driveway material while enhancing its safety and functional value. They have all the tools and resources to prepare and clean your driveways and patio for effective results after the pressure washing process.
So, when you decide to pressure wash your driveway, patio, or walkway; here're some tips to follow for effective and safe cleaning:
Choose the right pressure washer nozzle to wash your driveways and patio with a high-pressure water stream to remove stubborn stains, moss, and algae.
Do not point high-pressure water stream at one spot on the surface for too long to avoid any damage.
If you are cleaning your patio after a long time, you may need a suitable cleaning agent or solution to remove stubborn stains.
Sweep your driveway or patio to remove leaves, rocks, dust, and dirt before beginning the process for easier cleaning.
If the sand or filler material in between the joints is removed during the pressure washing, replace it with patio joint filler as soon as possible to prevent weed growth.
It is always a good idea to wet the surface and spread the detergent to soak and dissolve the grease and spill stains before using the pressure washer.
Don't forget to fill all the cracks in the paving to prevent any further damage to the surface due to the high-pressure water stream. It can also prevent any costly repair in the future.
After washing, dry your driveway and patio completely use appropriate sealants to prolong the cleaning effect.
Make sure that pressure washing experts wear safety gloves and goggles for their protection during cleaning.
Keep your children and pets away from the cleaning site.
These are some common tips to follow when pressure washing your driveway, patio, and driveway for effective cleaning. At Magic Wand Pros, we offer professional cleaning services with guaranteed results. We can help you clean your patios, sidewalks, driveways, parking lots, and other outdoor surfaces using efficient and appropriate methods as per your requirements. Contact us for more details and request a quote.