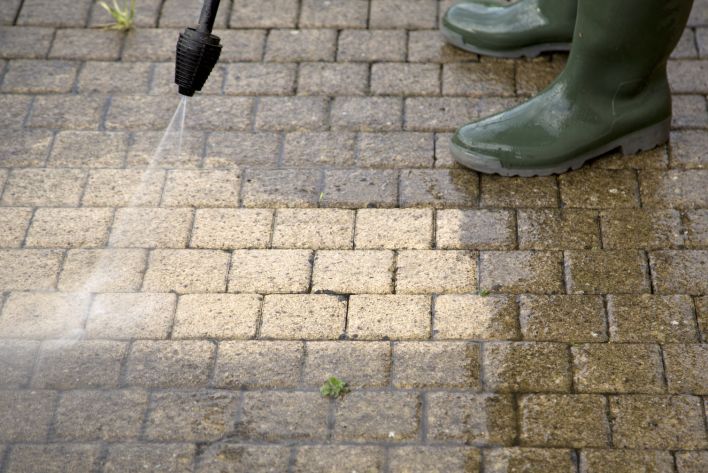 Easy Tips to Keep Your Concrete Driveway Clean and Attractive for Years
Concrete is porous in nature, and therefore, keeping it clean from algae, mold, and mildew can be a real challenge. Still, you shouldn't ignore its cleaning. You need to protect the concrete driveway from dirt and grime buildup because it would not only contribute to the unsightly appearance but also destroy your concrete driveway. To elevate the durability and appearance of your concrete driveway, here are some tips that you will find useful and easy to follow.


Consider professional concrete cleaning once a year or as needed

The most convenient and profitable way to clean concrete is to hire professionals at least once a year or more if algal growth or grime buildup is rapid in your area. As time passes, it gets more difficult to remove the stains on the concrete. Unwanted growths of lichens, moss, mold, and algae make the driveway look too old than it is and also increase the slipperiness of the concrete surface, which makes it more dangerous to walk or drive. Thus, professional concrete cleaningwill greatly help in controlling growth, removing stains, and keeping the driveway appealing.
Use the right cleaning agent for concrete cleaning

Not every cleaner is suitable for the concrete cleaning process. For instance, you cannot use degreaser (that helps remove oil stains from vehicles) to remove algae, mold and mildew stains. If you want to remove the efflorescence or the salt deposits on the concrete surface, it is better to dry brush the surface as it helps in removing the white substance easily. Avoid cleaners because they might lead to more salt buildup on the surface.


Test a small area before starting the full-fledge cleaning process
Some cleaners are hard or not suitable and might cause discoloration of the concrete. Thus, always test new products in a small area that catches the least attention, before applying to the whole area. This step is critical especially when you are going to clean stamped, treated, or colored concrete. If you have any doubts, contact the manufacturer or consult a professional.


Use enough cleaner to saturate the area properly
Since concrete is very porous in nature, it is critical that you apply enough cleaner to saturate the surface heavily. The concrete starts to look barely damp even after a few minutes. If you notice this too, use more cleaner so that it reaches the naturally occurring nooks and crannies. If your concrete driveway has been neglected for several years or has not been cleaned since its construction, it might take more than one concrete cleaning session to get the original look.


Use Overtime Treatment to Increase the Durability
Once your concrete driveway is clean, it is a nice idea to consider a treatment that offers results for a prolonged time. Such treatments are fast and hassle-free and will help you retain the clean look for a longer duration. So, apply an overtime treatment once or twice a year and ultimately save your time, money, efforts, and water. It will also help prevent new growth, such as lichen and moss.
Follow these tips and you will be able to enjoy a clean and attractive concrete driveway for years to come.