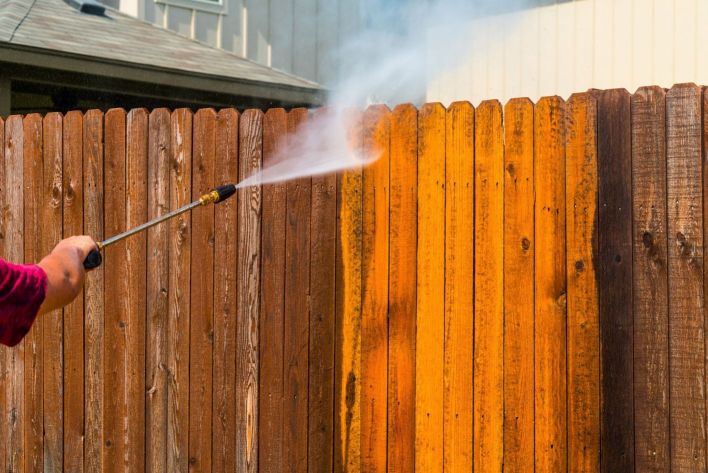 Ask These Three Imperative Questions When Hiring The Reliable Pressure Washing Service Provider!!
Hey, are you thinking about hiring a professional pressure washing service? If the answer is yes, then you have come to the right place. But do you have any idea about how to choose or work with the right commercial pressure washing company?
If you have never ever worked with professional pressure washers, it can be hard to know what to look for. However, it is crucial to comprehend that not every commercial pressure washing firm is created equally and can provide the results you need. Fortunately, there are a couple of tips that can help you in locating the best reliable commercial pressuring washing.
Do you have any suggestions for window pressuring washing?
Along with the rest of your commercial building, many pressure washers will offer to clean the windows as well. However, as already said, not everyone is created equally; hiring them because of the offer can be a big blooper. In addition, even slight pressure, cleaning or washing windows with a power washer can cause hefty damage and expensive bloopers. Just in case, if the commercial pressure washing services provider is offering window washing, ensure that they are utilizing a sophisticated process for windows than other parts of the buildings.
Do you have any proof in support of your work quality?
Unless you know the ins and outs related to the commercial pressure washing services provider; do not sign any contract. Until you don't have any proof, you never know whether the service provider will fulfill the promises that have been made or not. One of the best ways to check the reliability is by asking for before and after photos. Also, ask if they can meet the level of your expectations or not so that you would not regret it once the work is polished. In addition to this, see if they have any reference or search for client reviews and testimonials online to see what other have to say about them.
What about the insurance of your workers? Are they covered?
Without any denial, pressure washing is an extremely dangerous business. This is a great reason not to get indulge in pressure cleaning work on your own. However, even a well-versed professional can get injured at any given time while being on-site.
For this very reason, it is imperative to find whether the pressure washing company has insurance in place for its workers or not. In case, if the firm does not have any plans, then in some or another way, you will be liable for medical expenses, injuries, or for any uncertain thing that occurs while working.
To Conclude:
A well-versed and professional pressure washing job can immensely change the way your building appears. However, not all companies can deliver what they have promised. Therefore, ensure to ask the above-listed questions prior to making any deal with the pressure washing firm. For more details, we are always here to help!