Fence Cleaning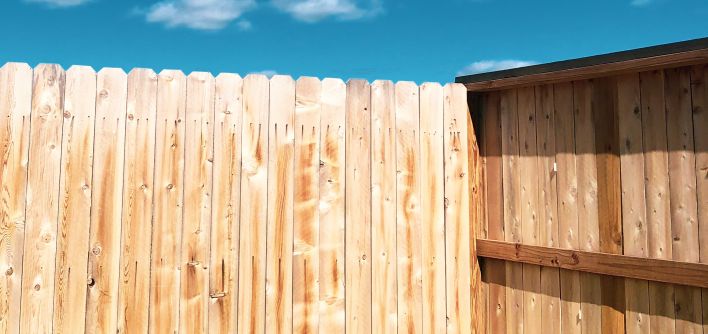 Clean and Revive Your Fence With Our Fence Cleaning Services
At Magic Wand Pros, we realize the importance of fences. They prevent your kids from running into the street, keep your pets in your yard, and also give you privacy from prying neighbors and passersby.
However, your fence is exposed to the elements throughout the year and this can take a toll on the wood or vinyl whether you like it or not. With the right fence cleaning (wood & vinyl) solutions, you can turn back the hands of time and ensure your wood or vinyl fence looks as good as new.
We, at Magic Wand Pros, are specialist fence cleaners and have been cleaning fences of residential clients across Round Hill, Purcellville, Ashburn, Aldie, Berryville, Bluemont, Brunswick, Charles Town WV, Hamilton, and Harpers. We are a family-owned business and have a reputation for using non-damaging fence cleaning techniques to restore the look and feel of your fence. We are licensed and insured, and we possess the right knowledge, equipment, and tools to clean wood and vinyl fences.
Our Fence Cleaning Method
We use safe, non-damaging pressure washing to clean fences. We have a specific technique that enables us to ensure that your fence gets spic-n-span within no time.
Our technicians are trained and adept at using the right cleaning detergent. We use specially formulated cleaners for wood and vinyl fence. So, this gives you peace of mind knowing that the cleaners will not adversely affect your fence.
Before we begin cleaning the fence, we saturate the soil in the vicinity as well as spray water on plants, trees, and other foliage. This ensures that the runoff from the cleaning will not harm your plants. Nonetheless, we use eco-friendly cleaners that do not harm the environment and are completely non-toxic to humans, flora, and fauna.
We remove dirt and debris by soaking the fence. Then our technicians apply the cleaner while taking care that it does not leave any stains. We let the cleaner rest for some time before using a rotating brush with soft inner bristles to clean the embedded dirt and grime. That way, you do not have to worry about the wood getting damaged or the vinyl getting scratched. We thoroughly rinse the cleaner so that there are no residues on the fence. We use low-pressure power washing to gently yet effectively remove stains, grime, and dirt, leaving your fence looking pristine clean.
Our Advice to Property Owners
Our technicians will give you recommendations and suggestions on how to keep your fence clean. Even then, you should make it a point to go in for professional fence cleaning at least once a year. That will maintain the look and feel of your fence and extend its life. We also suggest that you wait for 48 hours until the fence is completely dry to paint or stain it. That will complete the restoration of your fence.
Contact Magic Wand Pros Today for Superior Fence Cleaning
If you are a property owner in Round Hill, Purcellville, Ashburn, Aldie, Berryville, Bluemont, Brunswick, Charles Town WV, Hamilton, and Harpers, get in touch with us today for fence cleaning solutions. We can clean wood and vinyl fences and also eliminate mold and mildew issues on your fence. Our fence cleaning (wood & vinyl) technique will improve the curb appeal of your home and restore the beauty of your fence.