Dumpster Pad Cleaning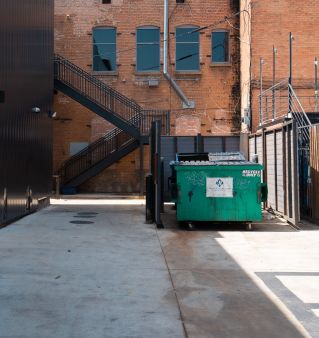 Do you own a commercial property such as a retail store, restaurant, grocery store, or healthcare facility? Dumpster pad cleaning should be your top priority to minimize pest infections, bacteria growth, and bad smells. These factors can transmit diseases and make your commercial space less hygienic for your employees and guests. It is why dumpster pad cleaning in North Virginia should be at the top of your commercial cleaning services to create and maintain a healthy working environment.
At Magic Wand Pros, we provide dumpster pad cleaning services in North Virginia for commercial properties to eliminate health risks and eradicate unpleasant odors. So, if you don't want any unwanted critters and don't want to deter people from coming, make sure your entire commercial property is well-maintained and clean including dumpster pads with grease can area.
What we do
Dumpster pads are the key areas at many commercial properties, residential areas, and apartment complexes that often get dirty and disgusting quite easily due to spill-over of the dumpster. At Magic Wand Pros, we work with trained and qualified cleaning professionals who are cleaning experts to power wash all surfaces to make your entire dumpster area look new again. Our dumpster pad cleaning using pressure or power washers not only make dumpster pads look and smell better, but also promotes a safer and healthier environment for your employees and guests.
Benefits of Dumpster Pad Cleaning
Improve curb appeal
Remove bad smells
Reduce pest and bug infections
Prevent the risk of falling and other work-related injuries
Deter animals and scavengers
Promote good health
So, if you are dealing with dirt, dust, debris, mold, mildew, oil, grease, and stains at dumpster pads as a facility owner or community manager in North Virginia, contact us for professional dumpster pad pressure washing services at affordable prices. We are fully licensed and equipped with all the tools and equipment for dumpster pad cleaning as per your specific requirements. Give us a call to discuss your needs and get a free quote.