Apartments and Condos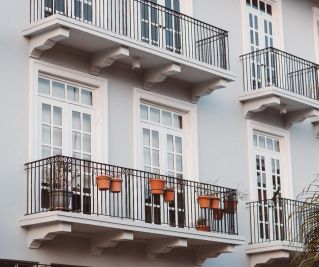 We work with:
Small business owners in downtown areas
Management teams of apartment complexes
Owners of shopping plazas
The property outside of your business tells reveals a lot about your business. Taking into account that the outside of a structure faces all the cruelty of weather, it just takes a couple months for soil, trash, and grime to develop. This build-up of dirt and other materials can ruin the look of your building, giving it a worn-out appearance. Thorough pressure washing by an accomplished and respectable cleaning organization can go far in helping your property stand out among others.
Magic Wand Pros provides affordable pressure cleaning services to make your building's exterior look beautiful again. Being the leading pressure washing company in Northern Virginia, we offer a complete range of reliable pressure washing solutions to clean every inch of your building exterior. We clean and remove dirt, grime, mildew, mold, bacteria, algae, and other organic stains from your building's exterior. We clean all kinds of surfaces, including floor, driveway, parking floor, fencing, roof, entrance, yard, concrete floor, and any other area that you want to be cleaned.