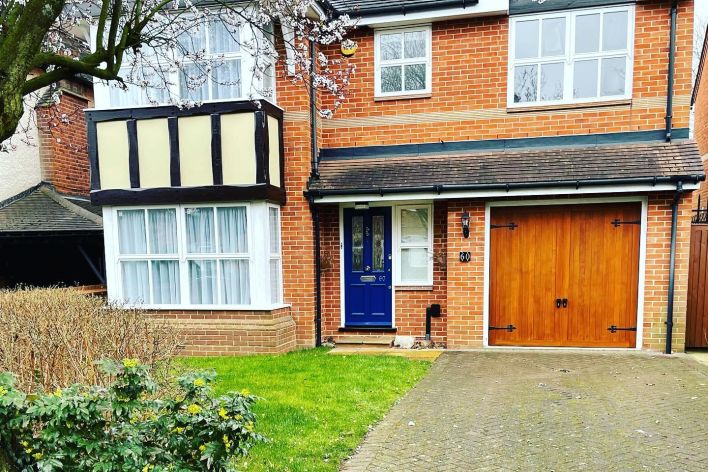 You Can Say 'Yes' to Safely Pressure Wash These Three Surfaces in Your Residential Property!
You might be feeling excited to pressure washing your home. If pressure washing is done the right way, the appeal of your home will increase significantly. It will impart the feeling of freshness. However, not every surface of your residential property is right for pressure washing. There are limits to everything and crossing those limits can lead to unsightly and sometimes expensive damage. This is why most homeowners prefer to hire professionals for pressure washing in Northern Virginia.
In this post, we will talk about what surfaces are suitable for pressure wash cleaning in detail. Let's get started.
Being ignorant of your deck can lead to the buildup of gunk and dirt on the deck surface. While pressure washing can give your deck a clean appearance, not every deck material is appropriate for pressure washing. Most decks are either made of hardwood or composite. Since composite is softer than natural wood, it can get etched easily with pressure washing. Once it starts to damage, other issues also start to appear, such as chipping and mold staining.
Before calling pressure washing professionals, you should always check the terms of your deck's warranty. If the terms allow pressure washing of the deck, make sure that you call professionals because they know how to pressure wash your deck so that its warranty doesn't void.
Most often, it is the siding of a home that gets dirtier as time passes. As such, it slowly steals away the beauty of your home. If your home's siding is made of vinyl, aluminum, or fiber cement, you can safely pressure wash without damaging the siding. Even stucco material can be pressure washed with careful and delicate cleaning. Since stucco is a fragile material and has a tendency to crumble, you need a professional to carry out the cleaning of siding with pressure or soft washing.
When you ignore home siding for long, the continuous exposure to elements, dirt, pollen, and pollution can weather out the siding easily. Thus, you should regularly take steps to remove dirt, grime, and mold stains to ensure the best look and increase the lifespan of your home siding.
Concrete driveways are pretty low-maintenance surfaces. But still, you have to deal with the dirt and moss buildup on your driveways and other similar surfaces like walkways and sidewalks. Even though concrete looks tough, unsealed concrete is porous and can easily absorb soils and liquids. As a result, stains are difficult to remove from concrete driveways.
However, with proper cleaning equipment and the right washing technique, one can safely clean their driveway and remove all the dirt and stains. Besides, careful cleaning can also help lighten the discoloration from weathering and mildew stains. Thus, again, when it comes to cleaning your driveway, it is a smart decision to prefer professional pressure washing.
Pressure washing in Northern Virginia is considered a highly efficient and quick cleaning method to impart a fresh look to a residential building. But when done incorrectly, it can do more harm than good. So, whenever you think about pressure washing your home, contact experts for their services.