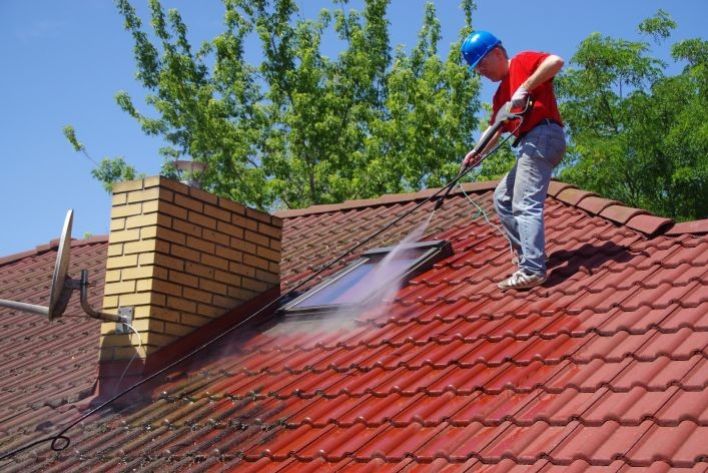 Why Should You Hire Pressure Washing Services Regularly?
You are driving back home from the market, and as you park your car in the garage you notice that the exterior of your house really looks weary and leaves a bad impression even upon you, let alone the guests that arrive at your house. Or you might feel sick all of a sudden one day for no apparent reason, in that case, you must look for molds and debris building around your house.
Well, whatever the case, a poorly maintained house can only have a negative impact on you and your family. However, you can avoid facing such a situation altogether by hiring a team of professional washing experts as they can get rid of all the molds, debris, dirt, and dust from the exterior of your home with the help of their pressure washer. By investing in regular pressure washing services, you would notice that it brings a fresher and healthier appearance to your property in next to no time.
If you are still not convinced, then the following reasons why you need to invest in regular pressure washing can help you make up your mind.
Increase the value of your house:
Believe it or not, natural elements such as the sun, apart from dust and dirt, have the ability to affect your property in a negative manner. All these factors tend to erode the paint of your house and cause various stains and cracks, and lead to a decrease in the curb appeal of your house. However, when you choose to pressure wash your house professionally, you keep your house free from all these unwanted elements at all times and consequently, boost the value of your property substantially.
Maintain safety and hygiene:
Being a homeowner comes with a lot of responsibilities, and one of the major ones is to provide a safe and healthy environment to all the family members. By turning to pressure washing services , you would get rid of all the bacteria and other unwanted elements that can lead to any kind of health complications. It tends to clean the build-up of mold and pollen and provide your house with cleaner and healthier air to breathe in.
Prevent permanent damage:
If you make the mistake of leaving algae, mildew, mold, and other unwanted substances unattended on your house's surface; you give them the chance to cause permanent damage to your property. Frequent pressure washing with professional pressure washers tends to protect your house from any such long-term damages as they get rid of all the unwanted elements.
These were some of the reasons why you should consider investing in regular pressure washing services in Berryville or wherever you reside. So, by now, you must be aware of some of the reasons you must hire pressure washing services for your property. However, make sure that you hire a reliable and experienced company because only then would it be beneficial.