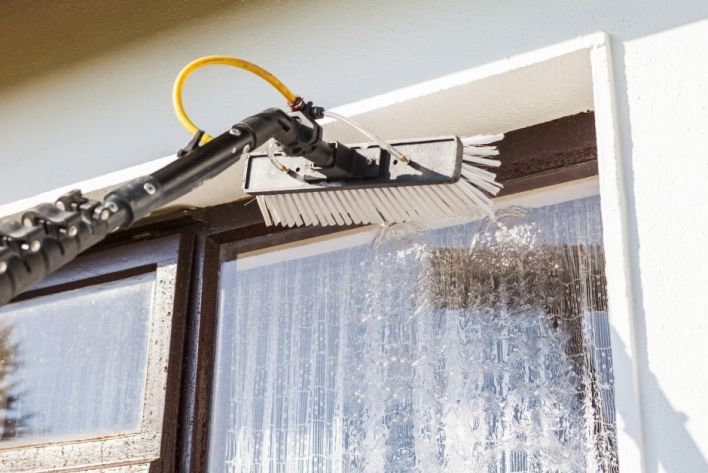 Why it is Better to Hire Pressure Washing Company than DIY
As a homeowner, you should be aware that your home's exterior is always being exposed to really harsh elements. And it is your job to keep up with regular maintenance. However, many homeowners forget that the exterior siding needs to be maintained just like the rest of their home. Over time, dirt and grime accumulate on your home's exterior, which degrades the paint. This is why many people hire the services of a pressure washing company regularly to prevent premature wear on the exterior of the house.
Affordable pressure washing in Northern Virginia is an excellent way to give your home a sparkling look and eliminate all the accumulated grime and dirt from your home's exterior.
Remember, pressure washers are extremely powerful and not easy to handle, which is why it's better to hire the professional rather than doing it on your own. Not using a pressure washer appropriately could result in structural damage to your home's siding.
Let's take a look at why it is better to hire the professional pressure washing company than DIY.
It is much safer
Working with a pressure washer may seem an easy task, but it can be dangerous if you don't have the required knowledge or experience. These machines have an immense kickback due to the high pressure of the water stream. Therefore, if you are a novice in using a pressure washer, you can get seriously injured.

On the other hand, professional pressure washing professionals are not only accustomed to the machines, but they use them on daily basis. Thus, it is much safer to let the experts who are trained and experienced in using the tools to do the job.
Clean hard-to-reach places
Imagine the danger of using a machine you are unfamiliar with while balancing on a ladder. Trying to clean the hard-to-reach places is essential, but at the same time, it is risky.

Expert pressure washers have several years of experience cleaning homes. Therefore, they know how to keep their footing on slippery or even high locations. They will also use the right equipment to ensure that everyone is safe while cleaning hard-to-reach places.
Faster cleaning
If you are putting your property on the market or if you have an important event coming up soon, you would want to get your house cleaned as soon as possible. Pressure washing your home on your own and doing other important tasks at the same time can be time-consuming as well as tiring.

But, when you hire the professionals to pressure wash your home, they will ensure that your job is done quickly and correctly.
Save money
If you think pressure washing the home by yourself will save you money, you may have to reconsider that. To do it on your own, you need to buy or rent a pressure washer and all the equipment needed to run it. You will also need to invest in a good-quality ladder. Also, you will need safety gear so that you can use the pressure washer safely.

Considering these figures, it is a lot more cost-effective to hire a professional to pressure wash your home's exterior. There are many companies that offer affordable pressure washing in Northern Virginia.
Pressure washing is not as simple as it seems. So, if you have been thinking about DIY, know that there are more benefits of hiring a professional pressure washing company than DIY.