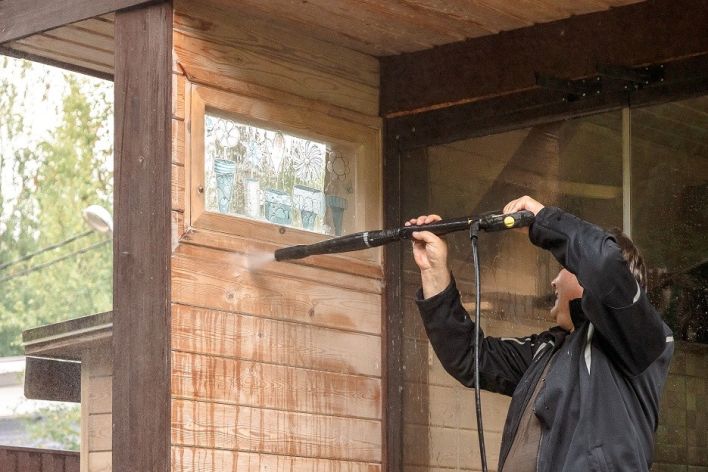 Why Is Pressure Washing So Important For Your Property?
Without a doubt, a neat and clean property not only makes the sight alluring but also the property's surroundings safe and healthy to reside in. Having said that, basic cleaning methods that incorporate vigorous scrubbing and chemical utilization ain't the viable choice always. Then, what? Pressure washing! Pressure washing services are one of the best alternatives for property cleaning. Below mentioned are a couple of pointers in support of that. So, keep reading.
Pressure washing allows you to preserve the value of your property: This is one of the major perks of using pressure washing services for your property. To put it precisely, a residential property's exterior is something that encounters constant harsh nature as well as human-created elements such as wind, dust, dirt, rain, smoke, pollution, and so on. These harsh elements take a brutal toll on the exterior wall paint, which can simply degrade your property's value if left unnoticed. With pressure washing services, you can freshen up the entire appearance of your home and make it easy to sell at a much higher value.
Pressure washing protects your property from getting permanently damaged: Winter grime, mold, mildew, moss, algae, and stains can cause serious damage to your property if left unattended for a long time. Pressure washing helps you easily get rid of all these elements without causing a huge impact on the environment like traditional cleaning methods.
Pressure washing helps to maintain the beauty of your property: Do you know what can tarnish the aesthetic appeal of your property? If there are ugly stains, mold, mildew, dust, and other sorts of elements, then nothing can save your property from looking horrendous. But if you choose to seek Pressure Washing Services in Hillsboro, it is possible to regain or restore your property's charm, as pressure washing can reach the far-fetched area to remove hidden stains, mold, etc. Not to mention, with pressure washing, your home's exterior, patio, driveways, and parking area all will remain as good as new. Moreover, a cleaned and well-maintained exterior will leave a great impression on your clients and visitors.
Pressure washing helps to keep your loved ones healthy: Don't you think when dirt, dust, mold, algae, and allergen materials accumulate in some of the areas of the property, they will not only impact your property's look but also the health of your loved ones. You will observe that your property's occupants will cough and sneeze more than normal, have watery eyes, or complain about other kinds of allergies that are usually because of these materials. It is right to say that pressure washing can keep you and your loved ones safe in the most inexpensive way possible.
We hope the above-mentioned pointers are enough to make you comprehend the significance of getting your property clean with the help of a pressure washing service. If you need more help, please feel free to get in touch with us.