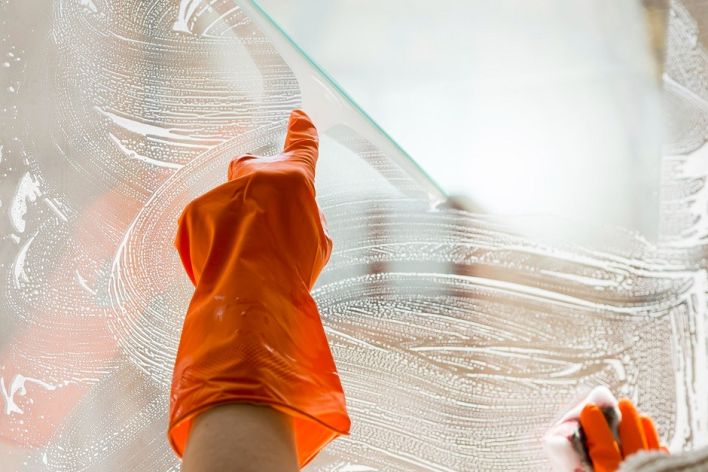 Why Is Hiring Professional Window Cleaners better Than DIY?
During bad weather day, the dirt, dust and grime from the street accumulate on exterior windows, leaving them dirty on the outside and foggy on the inside.
Few people enjoy spending the day cleaning their house, but most of them find it hectic and time-consuming task. Well, in most of the house, the interior windows are quite easy to clean, but the exterior window cleaning is a different matter.
If you are physically fit and comfortable with heights, the easiest way to clean the exterior windows is to use a ladder. Only use ladders in good working conditions. If it is raining, windy, ice on the ground, or uneven terrain, using a ladder can be highly dangerous and should be avoided.
How to Clean the Windows?
When cleaning windows, professional cleaners use a specially mixed solution. This solution is a gentle biodegradable soap that does not leave a greasy film behind on the window.
You can make use of dishwasher soap. To make the solution, just add a tablespoon of soap to a gallon of water. Soak your applicator with the solution. Thoroughly wet and scrub the pane of glass to remove any dirt and then use a squeegee to remove the solution from the window.
Things to avoid when cleaning windows
Don't spray your windows with a garden hose. It may be a fast way to clean the windows but often does more damage than good. For homes with hard water, spraying the windows with the hose will start building up hard water stains. Over time these stains can get more and more pronounced, and you will notice your windows becoming permanently foggy and pitted. Moreover, only highly specialized acid-based cleaning products will be able to remove these stains.
Why should you hire a Professional Window Cleaner?
Tools and equipment that are required for cleaning windows are expensive, and you will probably need a wide variety of them.
Window cleaning is a physically demanding job, which requires strength, balance and attentiveness to do safely.
It's time-consuming. You might spend an entire day cleaning your exterior windows only to be disappointed with the results. By contrast, professional workers can complete the same work within a few hours, and also giving excellent results.
Professional window cleaners have years of experience and know-how and when to apply abrasive cleaning products and utilize scrapers to remove stubborn debris from the surface of the glass without damaging it.
The window cleaners also make sure that your windows stay clean for a long period.
While some of you might enjoy the challenge of cleaning your exterior windows, it is best left to the professionals. Between the expense of buying all the necessary tools, being physically fit enough to lift windows out of frames, carrying extension ladders around all day, and mastering the squeegee, window cleaning is a difficult task.
A professional exterior window cleaning company has highly trained workers and specialized cleaning tools to clean your external window frames, screens and glass.