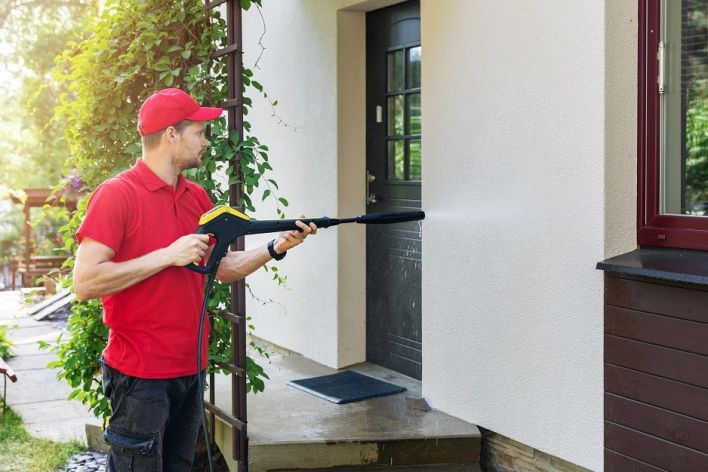 What Are The Advantages Of Power Washing Your House Regularly?
Do you remember when was the last time you had the exterior of your house washed and cleaned? Well, if you haven't indulged in house washing services ever, you are not alone. There are many homeowners such as yourself that undermine the importance of pressure washing and consider it extravagant spending. And then there are homeowners that only hire house washing services if their real estate agent advises it.
What all these homeowners fail to realize is that getting an exterior house washing done for your home can have numerous benefits. By having a clean and dirt-free house, your guests and trespassers are likely to have a good first impression of your house. Even though house washing services can ask for a price on the higher side, by the end of the service you would admit that it was worth the price you paid because the difference would be noticeable.
To convince you that it is worth the money and effort, we have compiled a list of significant benefits associated with hiring house washing services.
Increased curb appeal:
If you are thinking of putting your home on the market and selling your property, the curb appeal of your house is what determines the price you can ask for from prospective buyers. Spending some money on a professional house washing service for cleaning the exterior of your property from top to bottom is likely to attract more buyers and hence, increasing the selling price of your house.
Prevent damage:
It might not be noticeable but your house is constantly getting damaged by all the dust, dirt, and grime that surround your property. The extreme weather conditions and polluted environment tend to pose a risk to the exterior of your home too. By investing in regular exterior home washing services, you would be able to rid your home of all the dirt, dust, and grime accumulated on the surfaces and hence, preventing any further damage.
Save your hard-earned money:
Sure exterior house washing services would cost you some money, but it is quite a small amount to pay for having a professional pressure washing company cleaning your house when you look at the bigger picture. The standard industry recommendation is to have your house pressure washed at least twice a year in order to keep your property well-maintained and free from any sorts of damage due to harmful elements in the environment. So, by spending a few bucks on the maintenance of your house, you are bound to avoid any permanent damage to your property and hence, saving a significant amount of your hard-earned money that you would spend on repairs.
Now that you are aware of the various benefits associated with hiring house washing services, you are likely to get in touch with a reliable company and get your house power washed too. To find a reliable and well-reputed washing company, all you have to do is search "house washing near me" and choose the one option that has the most positive reviews of previous customers. After this, you would be able to enjoy all the above-mentioned benefits as well.