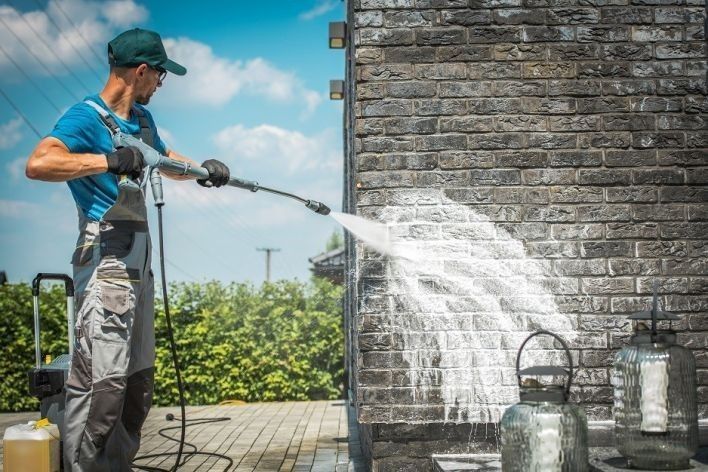 What All Best Pressure Washing Services Have in Common?
When your home exterior starts looking dirty, it is time to get your home exterior pressure washed. Pressure washing can help you remove dirt, bird droppings, mold, and algae buildup, and make your home look refreshed and more inviting.
Now, the question arises who should you call for pressure washing your home? Who offers the best pressure washing services? Depending on where you live, you might have lots of options when it comes to choosing a pressure washing service provider.
Remember that not all pressure washing service providers are the same. A wrong choice can lead to property damage and even an injury and no one to cover these expenses.
The following characteristics can help you separate reliable pressure washing service providers from the rest.
A Precise and Clear Quote
The cost of pressure washing service is typically not fixed and can differ based on the specific needs of a homeowner. If your home has not been washed for years or decades and has accumulated a lot of dirt and mold, the cost may increase.
So, rather than directly hiring a service, talk to the service provider about everything they will charge you for. A good pressure washing service provider will be happy to share their fee structure.
Flexibility in Services
Each home is unique and comes with different concerns. While a home may need just soft washing, another may need power washing to get rid of the collected dirt. Besides, what parts of your home you want to clean also affects what kind of washing you need. Thus, a good pressure washing service provider first inspects the area in person or check out photos, and then recommends the type of washing your home needs.
Look for a service provider who offers different washing services under one roof, such as soft washing, power washing, and pressure washing. This way, you don't have to search for companies every time your home exterior needs washing.
No Unpleasant Surprises
We are not against hiring the help of new pressure washing companies but experience matters a lot. What we mean by experience here is that the professionals who execute the pressure washing work should have prior experience. Of course, no one would like to get unpleasant surprises by hiring amateurs.
Thus, do your homework and find out for how long the company is doing this business and how much experience their professionals have. For better understanding, you can also check out online reviews on Yelp.
Insurance and License
A lot of people fail to check whether the company they are hiring for pressure washing is licensed and insured or not in hurry. Moldy and wet surfaces can be slippery that can lead to slip and fall accidents. Mishandling of the equipment, wrong type of washing, and any ignorance can also lead to serious consequences. Thus, apart from being licensed, a pressure washing company must also be fully insured as you don't want to be liable if something goes wrong.
When searching for the best pressure washing services, you can trust Magic Wand Pros. Magic Wand Pros is an experienced, licensed, and insured service provider and offers pressure washing services in Northern Virginia, Round Hill, Ashburn, Leesburg, Hamilton, Berryville, and neighboring areas. For any queries or information, please call at 540-454-7338.