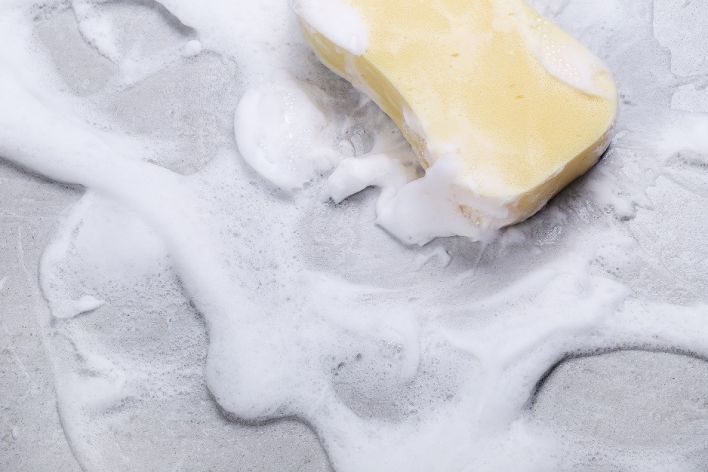 Top 4 Reasons to Soft Washing Your Property
When you decide to wash your house exterior, roof, driveway, decks or patios, or any other exterior surface, you may think that a hose and a scrubbing brush will do the trick. However, after a few hours of tiring work, you will have a sore back and arms, ruined knees, and a surface as dirty as it was before. Then, you'll realize that you need to up your game. You need professional soft washing services.
From stains to moss and bacteria, dingy roofs, siding, and decks can contribute to many household problems and shorten the lifespan of your property. While pressure washing may damage your home and lead to expensive repairs, soft washing is a biodegradable option.
Pressure Washing and Soft Washing
Pressure Washing is an ideal choice for those surfaces that can handle the force approach to cleaning. Things like brick, concrete, pavers, and stone are surfaces that are excellent for pressure washing. Some exteriors that are a bit softer can get damaged by the strength of pressure washing. Wooden fences, wooden decks, roof, house sidings, tiles, asphalt shingles, stucco are the surfaces that can get damaged by a pressure wash.
Here are a few reasons you should choose soft washing your property.
You want your property to look beautiful, and one way to do that is soft washing the deck, siding, and roof. Algae and bacteria usually grow over time on siding and roofs. Soft washing can help exterminate these organisms and leave your house restored to its former beauty.
Unsightly stains, mildew, and algae combined with dirt cause severe damage to the exterior of the property. These contaminants feed on the surfaces of your home, help degrade the finish, and cause crevices and cracks to appear. Also, extreme heat can wear on these materials and compound the damage caused by the contaminants.
Soft washing will not only help clean and increase the curb appeal of your home, but it can also preserve and extend the life of it as well. With soft washing, your roof, siding, and deck will survive for a long period.
It is cheaper to perform regular maintenance than it is to replace damaged materials. Thus, it is always better to soft wash the exterior of your property on a regular basis.
The soft washing services in Leesburg will use a biodegradable solution that can kill the offending organisms at their base. A reputable soft washing company will not use damaging chemicals, scraping, brushing, or pressure washing your home. Instead, they will apply eco-friendly solutions to keep your home and the environment safe.
Conclusion
Soft washing is an affordable service that will protect your property. Since cleaning the exterior of a home can be a tough and tedious job, it is better to hire soft washing services to keep your home well maintained.