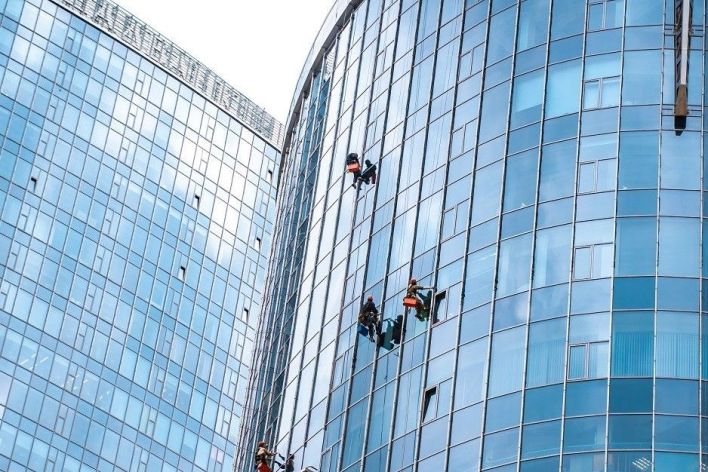 Top 3 Benefits of Soft Washing Services for Your Home Exterior
Most people are confused while selecting the right washing service to clean their home exterior. Usually, there are three options – power washing, pressure washing, and soft washing – to fulfill different kinds of cleaning requirements. Soft washing services are the best choice for routine cleaning and maintenance of your home exterior as they require less effort than the other two methods. They save you both time and money to keep your home in top-notch condition.
What is soft washing?
Soft washing is a low-pressure washing method used to clean all kinds of surfaces without damaging them. It is the most widely used cleaning method to remove organic matters such as mildew, bacteria, algae, fungus, moss, lichens from your outdoor surface. It is also effective for cleaning dirt, dust, grime, and spiderwebs from your surfaces easily. The soft washing method uses a low-pressure water stream and specialized cleaning solutions during the process.
Soft washing is a great alternative to power or pressure washing services where there is the risk of damaging your outdoor surface. There are many benefits of soft washing services and here are the top three of them:
Suitable for all kinds of outdoor surfaces
Soft washing is used to clean your outdoor surfaces and roofs with a soft and low-pressure stream. Because of the use of a low-pressure water stream, it is a suitable cleaning method for surfaces made of concrete, brick stone, vinyl siding, asphalt, aluminum siding, wood, and others. It is the best ground cleaning method for driveways, garage floors, pathways, courtyards, sidewalks, entrances, or any other hard surface at your home exterior.
It doesn't damage your surface
Soft washing methods use soft and low-pressure water streams to clean and rinse your surface safely without causing any damage. The specialized cleaning solution makes the whole washing process easier and requires less effort than power or pressure washing services. The biodegradable solution used during soft washing easily destroys organisms and other organic stains from the root that can be easily rinsed using a low-pressure water stream. Low water pressure reduces the chances of water penetrating your surface build and hence causes no damage.
Save your money and energy
Soft washing services require less equipment than pressure washing services. It reduces the cost of labor and setup time. You need less water for cleaning and rinsing than high-pressure cleaning methods and hence receive smaller bills on electricity and water uses. It also removes organisms and other matters from the root to clean your surfaces that last longer than usual and requires lesser cleaning and maintenance over time.
Soft washing keeps your home looking great all the time. It increases the longevity of your outdoor surfaces with long-lasting results. If you are looking for soft washing services in Northern Virginia, Round hill, Ashburn, and nearby areas, contact us at Magic Wand Pros for professional residential and commercial exterior cleaning services at affordable cost.