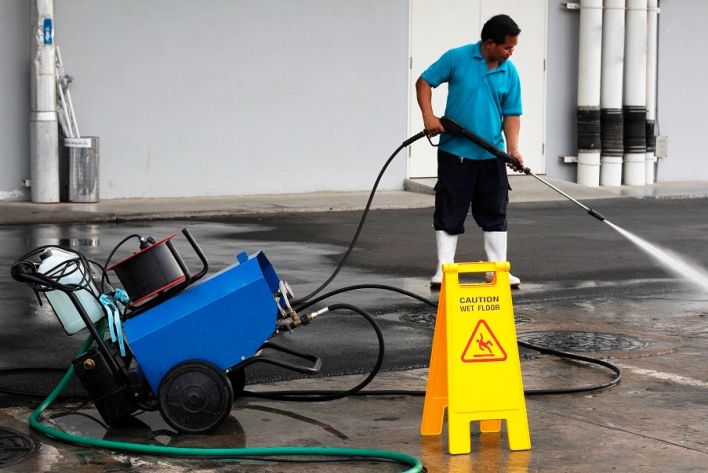 Tips to Negotiate Commercial Pressure Washing Prices
It's critical to acquire a precise estimation of the work that needs to be done before having your home or business pressure washed.
It will assure that you aren't overcharged for the service and that you know what to expect once it's completed.
Here we'll discuss how to bargain for commercial pressure washing prices without losing quality.
Understand the Various Types of Pressure Washing
Understanding what sorts of cleaning are available is the first step towards getting the best discounts on commercial pressure washing services in Sterling.
The two most frequent varieties are hot water and cold water, with the latter being far less effective at eliminating some impurities from a building surface.
To guarantee that your property is fully cleaned, you must first understand the many advantages of each type of cleaning product.
Determine What Needs to Be Done
Every property will have its own set of requirements. If the exterior is soiled from bird droppings, you won't need to clean it thoroughly.
Furthermore, treatments like pressure washing will necessitate more regular cleanings over time as contaminants tend to establish roots as they are washed away.
Contact Local Pressure Washers
Once you've determined what you're seeking, you should contact several contractors who are accessible.
You can find them online and contact them that way. You can also inquire with friends and family to see whether they've lately had any work done on their homes.
That way, you'll be able to contact individuals who have used pressure washing services previously. Choose the one that appears to be the ideal fit for your needs and budget.
Create a Price List to Compare
It's time to start putting together a price list once you have a good concept of the types of services each provider provides.
Include details such as the number of square feet to be pressure washed, the frequency with which worker will perform their task, and any additional costs.
To obtain a more comprehensive look at all available possibilities, avoid bids that are not within your preferred price range.
Negotiate for the Best Prices
Start negotiating costs for different services if you feel like you have a decent grip on all of your possibilities. To evaluate who is more ready to work with you, create a list of requests that will be difficult for contractors to meet.
In order to avoid having an unfinished project, hire a business that can execute a comprehensive job and fulfill all deadlines.
If you follow these guidelines, you'll be able to employ commercial pressure washing services and negotiate costs with contractors to get the best offers for your specific circumstance.
Make your appointment as soon as possible to ensure that you receive the service you require, as rates are likely to rise as time passes.