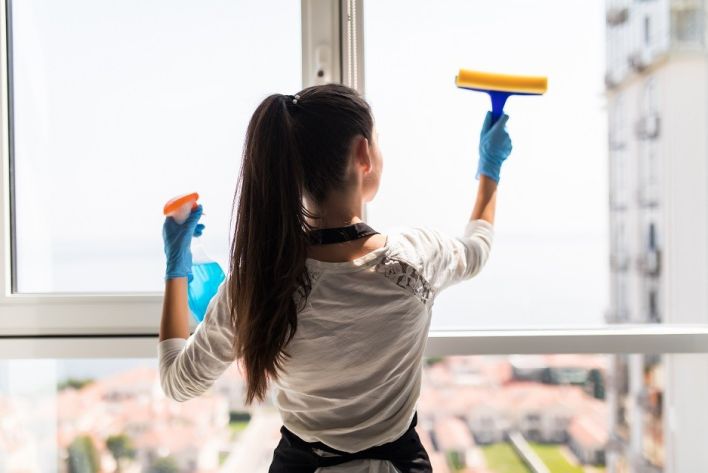 Things to Consider While Hiring a House Washing Service
Keeping your home clean and hygienic is essential to living a healthy and comfortable lifestyle. Most people prefer to wash and clean their homes themselves but, many don't have time to do it. This is where professional soft washing services come into the picture that helps you clean and wash your house in the most efficient and professional ways. These services take care of everything to ensure that there will be no dust, grime, and grey or green patches on your walls after the washing.
A professional house cleaning company also offers floor cleaning, kitchen cleaning, bathroom cleaning, carpet cleaning, and exterior washing services as per the clients' demands. So, whether you are searching for soft washing services in Ashburn USA or just looking for regular house cleaning services for your home, you can hire them at your convenience. But, before hiring these services, you should consider these things to get quality cleaning services:
Determine you cleaning needs
Before start searching for a cleaning company in your region, identify the cleaning jobs that you are looking for. It will make your search easy by identifying the right companies offering the services as per your requirements. It is always a better idea to find a full-service cleaning company to get all the washing and cleaning services under one roof. This way you can add any additional services to your cleaning package at any time if needed.
Qualified and trained staff
Make sure that your cleaning service provider works with a team of trained and qualified cleaning experts to deliver its services. It will ensure that you are receiving high-quality cleaning services with industrial expertise and knowledge for different kinds of cleaning jobs. Experienced cleaning professional understands that different cleaning efforts are required for different jobs and make sure that your home will become neat and clean at all fronts as per your requirements.
Look for the insurance
It is essential to check whether your cleaning company has appropriate insurance coverage or not to provide its services in your city. It ensures that your house and other belongings are in safe hands. You can check the insurance a cleaning company has for your peace of mind. When your cleaning services are insured it means everything will be protected at all costs and your company will cover any loss or damage done by its mistake or negligence during the work.
Affordable pricing
You should also check whether a cleaning company is charging fairly or not for the services you hired. Any professional and reputed service provider offers affordable pricing as per the industry standards. You should also make sure that there are no hidden charges to avoid any last-minute dispute after the job completion.
So, these are the most common consideration that anyone should take into account to hire the right cleaning company as per their requirements. If you are looking for soft washing services in Ashburn or its nearby regions, you can hire cleaning experts at Magic Wand Pros for all kinds of cleaning services at affordable pricing. We offer a complete range of residential cleaning services with a team of highly experienced cleaning staff as per the client's demands.