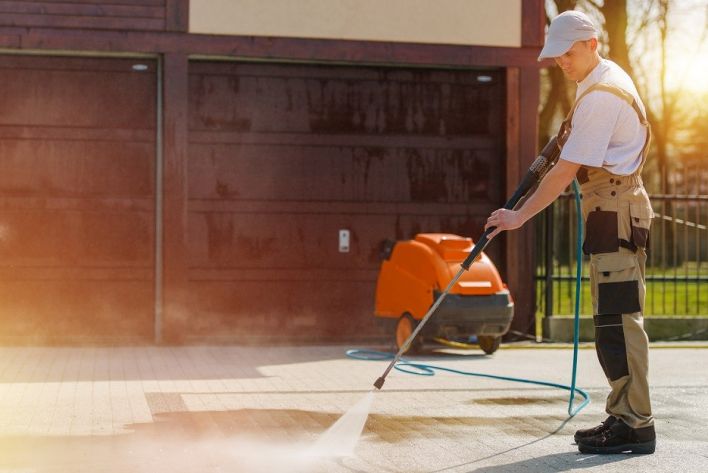 Some Appealing Reasons TO Choose Pressure Washing!!
It wouldn't be wrong to say that with time, over the surface, walls, roofs, and sides of the buildings, the dirt and dust builds up. Additionally, because of these substances, the walls tend to gather moisture, which as a result can cause brutal damage to the property and the people living in and around. Hence, to maintain a tidy and healthy environment, normal washing or cleaning won't make any big difference but commercial pressure washing will.
Undoubtedly, the property that is well-maintained has a greater appealing factor. Apart from this, it also plays a vital role in keeping up the environment healthy. On the off chance, if you own a commercial property and resides in Leesburg, then it would be a brainer to reach out to a Commercial Pressure Washing in Leesburg, USA.
Not Yet Convinced? Worry not!
We have enlisted some eye-grabbing perks of utilizing Commercial Pressure Washing in Leesburg.
1. Boost the Aesthetics:
Doubtlessly, first impression is certainly the last impression! And, when it comes to commercial buildings, its aesthetic, appeal and many others things matters a lot. After all, it is all about business, right?
Moving on, in case if you premises aren't cleaned properly, don't you think it will leave a negative impact over the visitor's mind? Indeed, it will! Therefore, maintenance of the exterior surface is as crucial as the interiors.
To improve the aesthetic of your exterior surface, one of the most cost-efficient and simplest ways is to choose Commercial Pressure washing. The professionals will ensure to clean the surface along with ensuring damage control that can be caused by bacteria and other contaminants.
2. Forestall Injuries And Illness:
With every change of season, dust, algae, bacteria, and other allergic pollutants accumulate over the surface of the property. Therefore, to get rid of these brutal substances, normal in-house cleaning isn't enough. But, professionals can turn the world upside down! They are well- trained, equipped, and experienced in cleaning commercial buildings. With the help of regular pressure washing, you can also prevent your loved ones from getting injuries as well as from illiness.
3. Enhance Property Value:
With the help of a regular commercial pressure washing, you can ensure that algae and other pollutants are entirely eliminated along with premature wear and tear. The Dirt and dust just not only tarnish the look of the property but also cause severe structural damage. The acidic substances harm the wood, metals, stones, etc. Furthermore, other contaminants fade out the building. Regular washing cleans the surface by eliminating the germs and other pollutants, and enhance the curb appeal, which ultimately boosts the value of the property.
Moreover, regular commercial pressure washing helps in keeping the building glittering and shimmering. When selling such kind of well-maintained property can surely bags a great value than a building that looks shabby and messy from outside.
Altogether, regular pressure washing has plenty of advantages that are undeniable. So, to protect your property, it makes a hell lot of sense to hire the professional for power washing services.