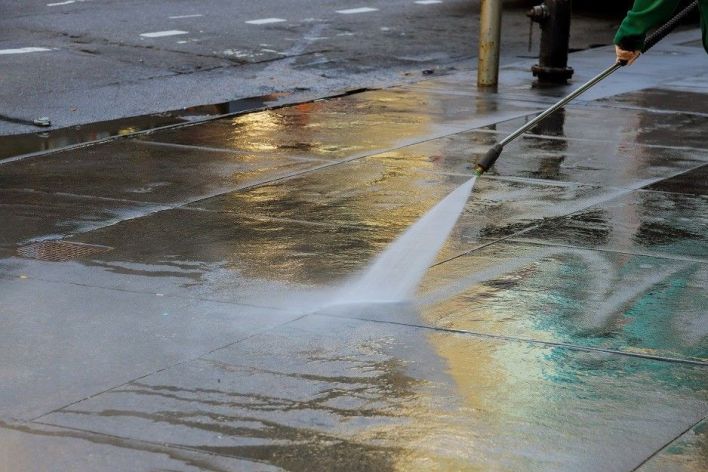 Signs That Your Home Requires Pressure Washing Before Your Guests Arrive
Are you planning a little get-together with your friends or family member at your home this weekend? Or is there a cause for celebration and your humble abode has been chosen as the venue for it? Whatever the case is, if there are people coming over to your house, you would want to provide them with the best hospitality that you can but also make your house look at its very best.
You may spend hours cleaning the interior of your house, but you should not undermine the impression that the exterior of your house would leave on your guests. An effective way to clean the exterior of your property and restore its earlier appearance is by getting it pressure washed by professionals at one of the reliable residential pressure washing companies. After all, it is the outside of your home that gets subjected to all kinds of elements on a daily basis including grime, dirt, pollens, and so on and so forth. Such elements not just affect the appearance of your property but also cause wear and tear to it. This is what makes pressure washing your house regularly even more.
The following are some of the signs that it is high time for you to hire a residential pressure washing service and get your house to look new again.
Stained driveway:
Your driveway is also an important part of your house's exterior, which should be maintained well. Apart from the regular elements, your driveway is also exposed to oil and other kinds of fluids from the vehicles, making it look stained and dirty more than any other part of your house. So, if you notice your driveway looking older and stained, consider it as a sign to get your house pressure washed professionally.
Discolored roof:
If there are black streaks on your roof, it is most probably due to algae. This algae has the ability to eat away at your roof and cause some serious damage to it. So, by pressure washing your roof, you can get rid of this algae and extend the life of your roof. Moreover, it would also enhance the appearance of your roof.
Spider webs:
Every other property, no matter how well-maintained it is, is likely to have a few spider webs in a couple of corners at least. However, if you come across spider webs in almost every other corner of the exterior of your house, your guests would have the impression that you have been neglecting your property for quite a long time. So, in order to get rid of them all before your guests arrive, you must hire the services of a reliable residential pressure washing service and enhance the appearance of your property.
So, if you notice any of the above-mentioned signs, you should ensure to get in touch with a reliable and experienced residential pressure washing service and enhance your house's exterior before your guests arrive.