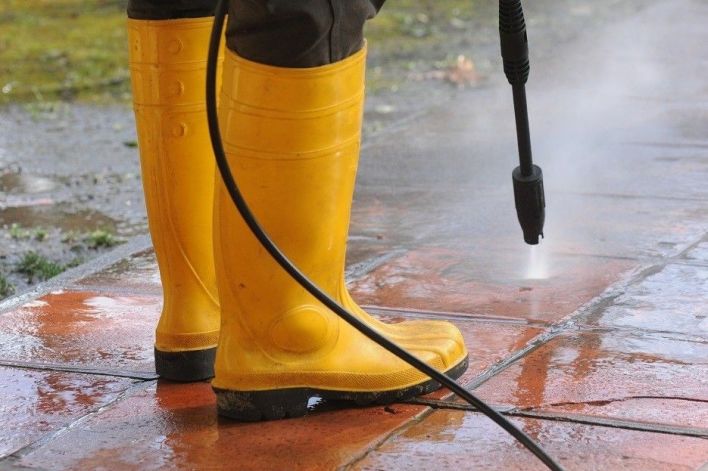 Signs That Indicate You Need To Hire A Residential Pressure Washing Service!
Are you planning to have a family party or gather your friends at your house anytime soon? Well, if that's the case then you would want your home to be looking at its finest. And the most effective and efficient way of restoring your home's appearance and make it look new is by hiring one of the best house washing services that you can find.
Since your house's exterior is exposed to all kinds of environmental and weather elements all year, it is bound to get way more damaged and hence, requires more cleaning and maintenance as compared to the interior. While most of you tend to keep the interior of your houses neat and clean, how many of you make the same effort for the exterior? Many of us are guilty of neglecting the exterior of our homes, so take this upcoming reunion of friends or family as an excuse to invest in a residential pressure washing service and make your property as good as new yet again.
If you are not sure if your house actually needs pressure or power washing service, you must read on as we have compiled a list of signs that indicate your house needs power washing services.
Dirty and dull siding:
If you notice your siding looking all dull and dirty, you must take it as a sign that you should invest in a professional power washing service and get it clean and enhance your property's curb appeal. After a professional power wash, your siding is bound to regain its luster and shine.
Your deck is in a bad condition:
Your deck might just be the most vulnerable aspect of the exterior of your house. They are exposed to most of the harsh weather elements and have the tendency to quickly accumulate mold and mud. So, if you are planning to enjoy a nice little barbeque with your guests on the deck, you might want to get rid of all the dirt and mold by investing in one of the best house washing services.
Discolored roof:
if you let dirt and debris reside on your roof then all you are doing is encouraging the growth of moss, mold, mildew, and algae, all of which can significantly reduce the life expectancy of your roof. Those black streaks you notice up there on your roof are caused by algae and they have the ability to eat away and damage your roof. In order to avoid such a situation, you should get in touch with a pressure washing service as soon as you notice any such elements accumulating on your roof.
If you notice any of the above-mentioned signs, you must call up a house washing service provider and hire professionals to get rid of these signs altogether and make your house look new again. However, it is important that you hire a reliable and experienced power washing service because only then would you be able to reap all the benefits associated with it.