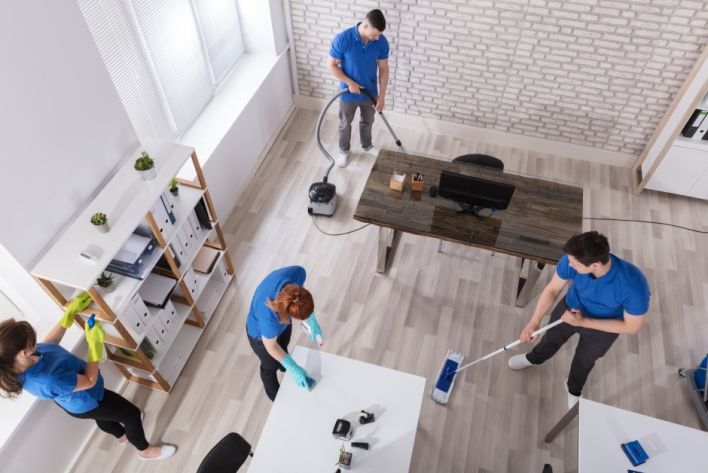 Significant Benefits of Soft Washing Your House with the Help of Professionals
The exterior of your house is the first thing that the visitors or guests tend to notice before they judge it from the interior. So, if you wish your humble abode to have a good first impression on anyone, then it is important to start by working on its exterior.
There are many ways to improve the exterior of your house; one of them is soft washing. This process can be an effective way to make your house look new and clean from the outside. Before we dive into the benefits of soft washing, let's take a look at its definition.
Soft washing is a process of cleaning your house's exterior with the help of low-pressure stream and special solutions. This method tends to get rid of mildew, bacteria, algae, and many other unwanted and organic strains on the roof and exterior of your house. It differs from power washing as this includes the usage of low and soft pressure, as the name suggests.
Now that you have an idea about what soft washing is, let's take a look at the benefits of soft washing your house with the help of soft washing services in Berryville.
Keep your home new and shiny:
Rough weather can have a negative impact on your house and make it start to look shabby. Dirt tends to get collected and within a bit of time plant matter would likely take over. Your house would start getting stains, blotches, and streaks on the roofs, sliding, driveway and sidewalks. All this can be avoided with the help of regular soft washing of your property. By soft washing, you tend to clean off the dirt, and kill all the bacteria and contaminants. Hence, it would result in your house looking beautiful and new as ever which would also increase its market value.
Keep your family healthy:
When talking about mildew and mold, if this kind of bacteria is growing on your home's exterior, it is just a matter of time that it starts growing on the inside as well. Mildew and mold can lead to a whole slew of respiratory problems and even allergic reactions for everyone living in the house. So, the second that you see mold taking birth outside your house, get in touch with soft washing services in Berryville and make sure to get rid of it from the very roots.
Help you save money:
If your roof is not taken care of regularly, and is damaged, you would be required to replace it much sooner than a roof which is cared for properly. Then you would find out that repairing the roof is far more expensive than investing in regular soft washing of it. When you hire soft washing services for soft washing your roof and other parts of the exterior, you would be investing in extending your roof's lifespan and would not need to replace it any time soon.
These were some of the major benefits you would be getting if you invest in soft washing services. However, it is essential to select the right company because only then would you be able to avail all the benefits associated with it.