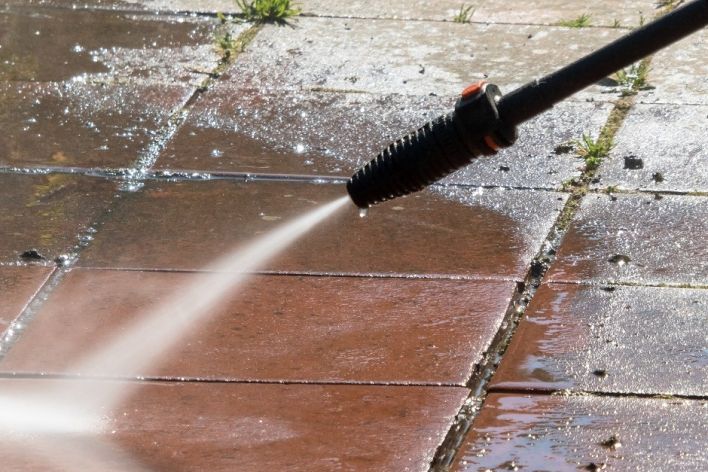 Reasons to Pressure Wash Your Property Before Listing It
Are you thinking about selling your house? Do you want to get the most out of your home-sale plan? If that's the case, you'll want to maximize the value of your home before selling it.
Fortunately, there are several effective methods for attracting potential buyers and increasing your prospects of a rapid sale. Pressure washing your property before selling it is one of the most cost-effective options.
A professional pressure washing service in Berryville will enhance your home's overall appeal. Cleaning your house to remove dirt, mold, mildew, and other debris in a safe manner will make it appear brand new.
Make Your Property Stand Out
There are many houses for sale in the city or town where you live. When people meet with a realtor to discuss purchasing a new house, they will look at all of the properties that interest them.
Today's homebuyers seek more than a handy location in a good community. They want a home that they can move into right away and doesn't require a lot of work. Moving is inconvenient, and whatever you can do to make your home more livable can help you sell it.
If your home has vinyl siding that has accumulated dirt and grime, you can remove it in a matter of hours. Having your property pressure washed by a professional may bring the siding back to life and make it look new.
There is more to Power Washing
Do you only think about pressure cleaning your siding, shutters, and even your windows when you think of power washing your home? Although many homeowners will have done this regularly with the help of a pressure washing service, there are other options that will benefit you.
Other cleaning services for your property pre-sale that a professional power washer with the necessary tools, equipment, and knowledge can provide can make it seem even better. Deck cleaning, driveways, patios, sidewalks, and roofing cleaning are the other services provided by pressure washing firms.
Most home buyers prefer the inside of a home with an open and well-lit interior. You may not realize it, but the natural light coming in can be blocked by dust and debris. You can fix this by pressure washing your home.
So, the interior of your home will dazzle once you have your experienced pressure washing service provider deep clean the exterior of your property.
Accelerate the inspection procedure
A house inspection is necessary in almost all sales transactions. Your inspection may go more swiftly if the exterior is clean. House inspectors will notice that your home has been pressure washed, indicating that it is in good condition. It shortens the time it takes them to inspect your house and gives them a positive first impression.
Final Thoughts
After pressure washing, your home appears to be well-maintained. Choose a professional pressure washing service in Berryville to get the most out of your investment.