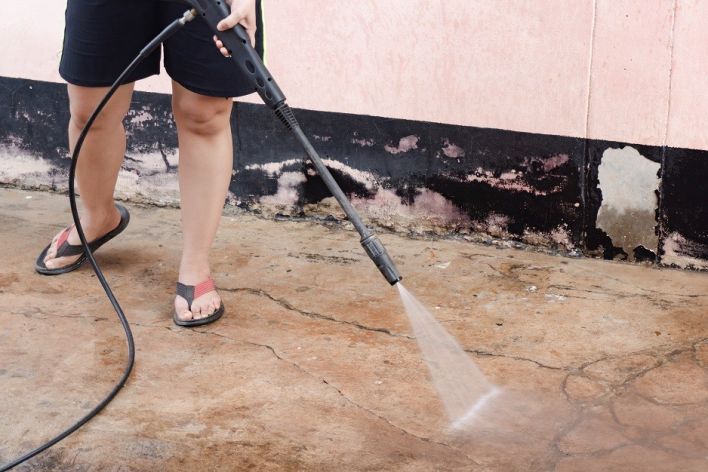 Looking For Reasons To Hire A Professional Concrete Cleaning Service? Here Are Some!
Your residential or commercial properties are the most significant investment one ever makes in their entire life. So, naturally, protecting and taking care of these investments should be one of your top priorities. One of the ways in which you can ensure good maintenance of your property is not just by cleaning your building and interiors, but by regularly cleaning the concrete surfaces in your property as well.
Concrete cleaning helps to get rid of any accumulated dirt, algae, mold, mildew, and other unwanted elements that might be on the concrete surfaces, helping you to restore and protect these surfaces. Concrete surfaces outside your building are subjected to all kinds of assault from the environment. Moreover, even the driveways and parking lots tend to get exposed to car traffic and oil spills, which deteriorates the concrete even quicker. However, by having these concrete surfaces pressure washed professionally, you can increase their lifespan and improve the beauty of your entire property.
Many property owners think of cleaning their concrete surfaces on their own, but it is recommended that you hire one of the professional concrete cleaning services if you want it to be done effectively and efficiently. If you are still not convinced then here are a few reasons why you should hire professional concrete cleaning services instead of doing it yourself.
Improved curb appeal and enhanced property value:
The driveway, patio, and walkways are something that must always be kept well-maintained. In order to do so, you can hire concrete cleaning services that would pressure wash all the concrete surfaces in and around your property, improving your curb appeal immensely. Concrete pressure washing would remove dirt, oil spills, and stains from the surfaces, giving your property a new look and enhancing its value.
Deep clean all the concrete surfaces:
Pressure washing your concrete surface allows your property to get a deeper and proper cleaning. Since concrete surfaces tend to be quite difficult to clean, you should leave that task to professionals as they come with the appropriate power washing equipment and get rid of all the unwanted elements from the surface.
Improves your safety and wellbeing:
Every other unwanted contaminant that gets accumulated on concrete surfaces such as the likes of algae, mildew, mold, oils, and other substances tends to pose various health and safety risks for everyone living or working on the premises. Moreover, if any of your family members suffer from any kind of allergies then mold and mildew can trigger those allergies and pose some serious health risks to them. This is why it is important to safeguard the safety and wellbeing of your family by regularly pressure washing your concrete surfaces professionally.
Mentioned above were some of the many significant reasons why you should seriously consider hiring one of the reliable concrete cleaning services on a regular basis in order to keep your property clean and safe from unwanted elements.