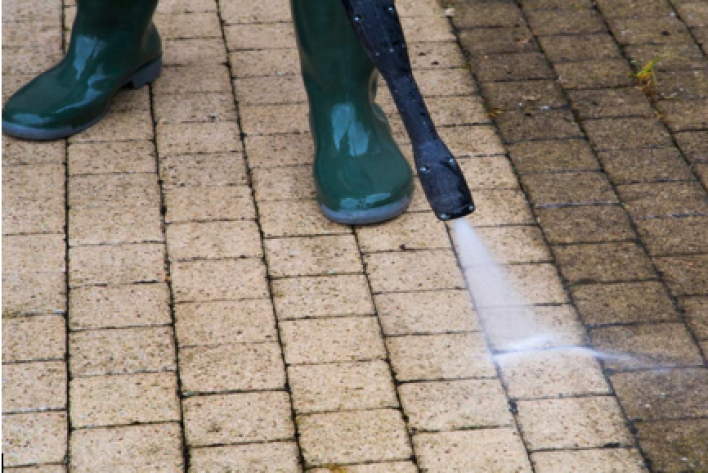 Key Differences between Power and Pressure Washers
The terms power washing and pressure washing are often used interchangeably, even by skilled professionals. Sometimes this causes a lot of confusion for the average layman.
This is understandable because, in many ways, power washing is almost exactly the same as pressure washing. After all, both these cleaning methods use high powered jets of water to clean driveways, automobiles, fences, and other external areas. The one crucial difference, however, lies in the temperature of the water being used. Power washing uses hot water, while pressure washing utilizes unheated water for cleaning purposes.
Power Washers
Power washers basically blast out a continuous stream of heated water at very high pressure from a hand-controlled wand. The water is usually heated to a very high temperature and mixed with detergent to increase its efficacy.
When hot water is applied to a soiled surface at a very high-pressure, even very stubborn stains will quickly melt and corrode due to the heat. This will make it easy to dislodge even years of accumulated gunk.
The cleaning power of the jets of heated water can be further enhanced by adding plenty of powerful detergent to the mix. It will help clean the external walls of your home the same way it helps to clean the dirty dishes in the sink.
Let us check out the major pros and cons of a power washer:
Pros
It can easily remove greasy, oil-based stains from hard surfaces
It can clean even very large industrial and commercial areas very thoroughly and quickly
Cons
Power washers are not suitable for surfaces that are prone to melting easily
You have to be very careful when using a power washer since the scalding hot water can cause injuries
Most power washers tend to be much more expensive than their pressure washer counterparts
Pressure Washers
A pressure washer's main cleaning power comes from the pressure at which it blasts the water on the surface in order to forcefully dislodge and remove debris.
Most pressure washers are equipped with a large variety of muzzle devices that can easily change the width and intensity of the water stream. This way, you will be able to customize your pressure washer to create your own personal cleaning style. Narrow nozzles increase the pressure of the washer, while wide ones can decrease the pressure for more gentle cleaning experience.
Pros
Pressure washers are usually more compact and lightweight than their power washer counterparts
They tend to be a lot less expensive in comparison to power washers
Cons
Your cleaning options are more limited with a pressure washer since it cannot clean oily stains easily
It is difficult to remove greasy substances when using a pressure washer
Conclusion
Both pressure and power washing are effective in cleaning dirt and debris. However, it is always best to hire skilled professionals who can get the job done safely and conveniently.
If you are looking for the best power washing service, look no further. We at Magic Wand Pros have over ten years of experience in this field. You can contact us here for your cleaning needs.