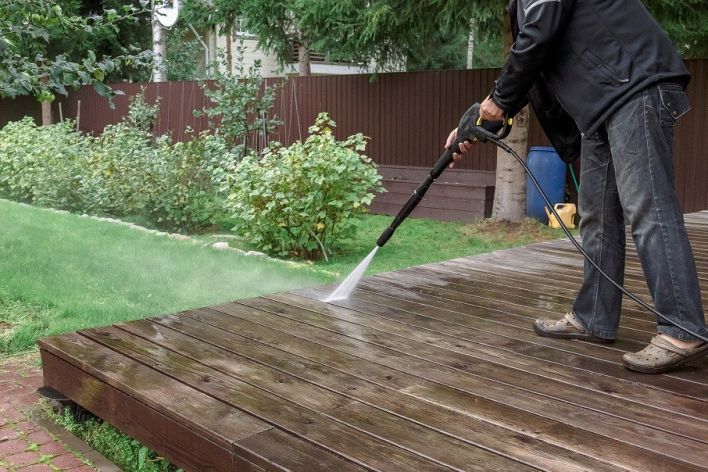 Is Professional Pressure Washer Worthy Of Your Money? Let's Find Out!
Are the exteriors of your home have gotten dingy? If yes, it is high time to seek a professional pressure washing service provider's assistance in Middleburg. Pressure washing can clear the driveways, walkways, and even your fencing. On the off chance, if you are thinking about doing it yourself, it is better to leave the pressure washing work to the professionals.
Still unsure if you should hire pressure washing services in Middleburg or not, then here is a couple of perks of seeking assistance from professionals.
You Don't Need To Buy Your Own Pressure Washer: To your knowledge, if you go to buy a top-of-the-line pressure washer, it will cost you tens of thousands of dollars. Moreover; even after shelling out so much cash; you may only utilize it once in a while to clean out your dingy house. If it breaks, you will be solely responsible for repairing or replacing the same. In addition, to follow the DIY route, you also need to learn how to operate your particular model. Furthermore, you will need to figure out what each setting does prior to you using it. You will also require testing in various areas of your home to ensure you won't damage your exterior. Last but not the least, along with all that, you will need to learn the best methods to get the needed finish you are willing and be prepared to pay for blunders you will make. Additionally, you will need to purchase the apt chemicals for the pressure washing job. A reputed pressure washing services provider can manage all of these details and leave your home looking the best of the best.
Keep Your Windows, Light Fixtures, and Other Delicate Details Safe: Do you know your pressure washer can do major damage to glass, windows, or dedicated exterior sconces? Not just that, if you will utilize the wrong method or technique, there are possibilities of stripping your exterior paint or doing irreparable damage to your exterior, particularly on an older home. If you make use of professional services, you can trust them to advise you on which services are safe to utilize. In addition to this, they will use a smooth touch while they clean to avoid breaking anything.
Leave Dangerous, Hard-to-Reach Places to the Professionals: If any time your ladder breaks while you are doing home improvement work, you are actually putting yourself at risk. So, why risk your life when you can actually hire a professional pressure washing services provider? For your better understanding, pressure washing services providers have years of experience when it comes to keeping their footing, even in high or slippery locations. They will use the safest equipment to ensure everyone stays safe while doing their work.
Without any denial, a professional can recommend pressure washing services as a creative solution for various kinds of home improvement projects.