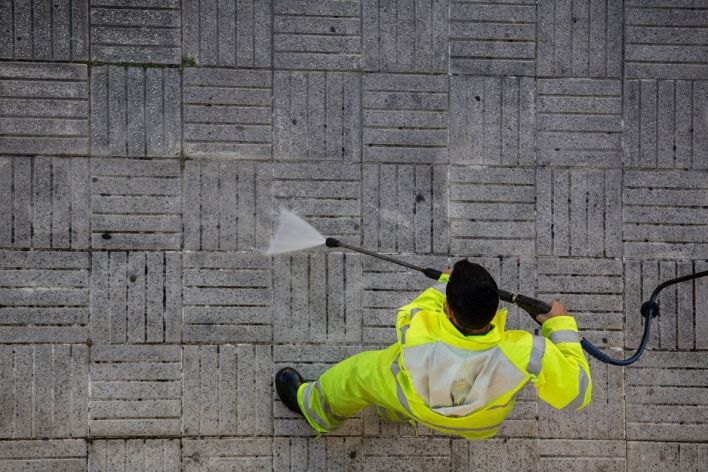 Is Pressure Washing Better than Power Washing?
When it comes to giving a refreshing look to your home exterior, one of the most effective and cheapest ways is to pressure clean it with water thoroughly. However, as soon as you look for home exterior washing services online, the two terms - pressure washing and power washing will grab your attention. In many places, power washing and pressure washing are also used interchangeably which can leave you confused.
Thus, the question is - do power washing and pressure washing really refer to the same type of cleaning? Or, are both cleaning methods different? If yes, which one is better?
Are pressure washing and power washing the same? If not, what's the difference between them?
Pressure washing and power washing are both home exterior cleaning services that involve cleaning surfaces with high-pressure water with one main difference. While pressure washing uses freshwater (at normal water) for cleaning, the power washing service requires hot water to be used for surfaces that are covered in grease and grime and cannot be cleaned properly with normal water.
It's not correct to say that one is better than the other because both of them yield great results when used on the right surface wisely and correctly.
While this may seem pretty simple to be done as a DIY task, it is critical to understand that it requires deeper knowledge about which surface can be harmed by the use of hot water, which surface cannot tolerate highly pressurized water surface, and how much pressure is needed for a particular surface.
Besides, not having proper training and skills for using pressure washer equipment can lead to serious injuries. Thus, it is highly recommended to hire professionals whenever you think that your home exterior is looking grim and dull from the outside.
When to Hire Power Washing Service for Your Home
The combination of high temperature and high-pressure water makes it ideal for cleaning those surfaces that have dirt, grime, and residues like salt, mildew, and mold. Some examples where you can use power washing are outdoor patios, decks, driveways, and more depending on what material they are built of. The added heat makes it easier for removing sticky materials such as chewing gum on sidewalks and greasy stains on driveways or garage floors. Plus, it might also be helpful in controlling weeds and moss because a blast of hot water can kill them and prevent them from growing back soon.
When to Hire Pressure Washing Service for Your Home
You might have already used pressure washing before. It uses the same high-pressure water as power washing does but it doesn't use heated water. Thus, this type of washing is better suitable for cleaning surfaces that have accumulated dirt over years. Pressure washing is the best choice when you don't need harsh treatment for exterior surfaces, such as masonry, brick, and concrete. You can also use it for your deck or patio for quick cleaning. Since it doesn't use heated water, it is not efficient at removing tough stains, moss, mildew, and mold.
You must also note that not all surfaces can bear the blast of high-pressure water and might fall apart with harsh treatment. In such cases, you need soft washing services to ensure that fragile surfaces don't get damaged during the cleaning process.
Are you looking for a power washing or pressure washing service in Middleburg? Get in touch with us for high-quality service at affordable prices.