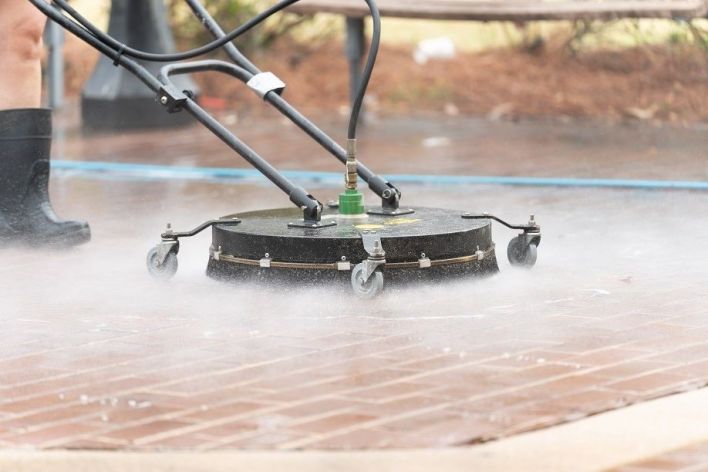 How much does power washing cost in the U.S.?
Getting a flat rate for residential power washing services is not practical until all the factors are included in the estimate. That is why most power washing businesses may interact with you to know more about the property you want to power wash and any specific requirements you may have. Local competition and demand for house power washing also play a major role in the overall cost. Thus, it is always best to get in touch with four to five companies to get the best deal.
In this blog, we will cover a few things that will help you understand how prices are determined for power washing services.
The type and size of the area to be power washed
The first thing that any power washing service provider wants to know is what kind of surface you want to get power washed and how much area it covers. While some companies estimate their prices based on the square footage, others may determine their prices based on the linear footage. When it comes to providing an accurate estimate, they may want to visit your home in person to assess the conditions of the intended surface. Heavily soiled surfaces need vigorous cleaning, and therefore, their washing may cost you more than surfaces that need less cleaning effort.
The price strategy of the power washing company
Power washing companies determine the cost of residential power washing services in different ways, such as per square foot/linear foot, per hour, or a flat rate. Pricing based on the square foot or linear foot makes it much easier to bid on different sizes and shapes. Most people prefer to work with power washing service providers who set their prices based on the size of the area as it provides the best value for their money in most cases.
The type of materials and cleaning equipment
Some surfaces need cleaning agents to get rid of the grime buildup. On the contrary, other surfaces may need simply high-pressure water. Cleaning agents are often required when you want to power wash your roof, fence, deck, and/or siding. Prices will also vary depending on whether the washing process is carried out by using cold/freshwater (pressure washing) or hot water (power washing) as the equipment varies for both.
Local competition, demand, and the company itself
Apart from the above factors, the total cost of power washing also changes with the local competition, demand of the service, and the company itself. While you cannot do much about the competition and demand for power washing service in your area, you can do homework before choosing a power washing company.
Average Prices of Power Washing Service in the U.S.
The cost of power washing typically ranges between $183 and $380 in the U.S. while the national average cost is $281, as per Home Advisor. So, depending on where you live, the cost will be more or less than the mentioned prices.
If you are planning to power wash a house, the cost may lie between $220 and $380. For a driveway, the cost of power washing might fall between $130 and $220. Power washing a deck or patio may typically cost between $250 and $420.
Thus, you should not choose the first company you see on the Internet. Research and comparative analysis can help you save a lot on power washing services in the United States.