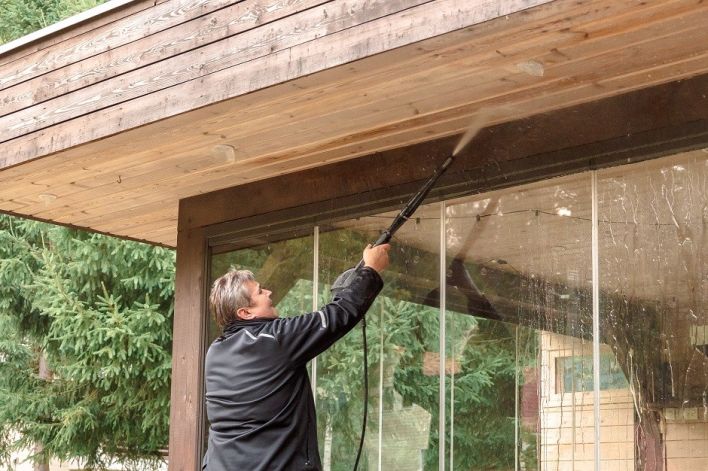 How Many Times Should I Pressure Wash The Siding of My House?
Many homeowners think that pressure washing service is not good for their homes' sidings because the chances of them getting damaged are very high. If the pressure is not appropriate, the damage can be very serious, causing others as well.
Pressure washing can damage your house's siding but only if it's not done effectively and by the professionals. Professionals because they know how much pressure to apply and when to apply. They won't just start the pressure washing machine and clean the siding.
Pressure washing was and is an effective option for house siding cleaning. So, you shouldn't think about the damage; instead, you should determine the right time and hire professionals for pressure washing service in Middleburg.
Once in a 2-3 years
The frequency of pressure washing the home siding has always been a topic of discussion. And it's because there is no such fixed time. It's just said that you should clean the siding every 2-3 years to clear any debris that might have accumulated. Rest, it depends on different factors. For example, you should get your home's siding pressure washed annually if your house is near a dirt or rock road, airport, or production facility because such homes accumulate dirt more often. You should check the condition of your home and be careful about the location.
Other than this, there are some conditions when you shouldn't skip pressure washing your home's siding.
If you are repainting your home
Before you apply a fresh coat of paint on the surface, you should get it to pressure washed. It's because paint doesn't stick well on the dirty surface. Sooner or later, the paint will fall. Also, you will require a lot of paint to cover the dirt on the surface.
Other than this, the pressure washing service will remove the mold and mildews, which might eat through the new exterior paint over time. It means the life of your fresh paint will be reduced.
Pressure washing before repainting your home will give good results and save you money.
If you are selling your home
Pressure washing the house exterior gives it a fresh look and improves its overall appearance. And when the look is good, it will be easy for you to sell your house and fetch relatively higher prices. It means the price you are getting now for your house will increase significantly just by investing in a pressure washing service.
With pressure washing, you will freshen up the exterior and do an unbelievable trick on the siding. It will look completely different and your buyers will get impressed. And if you are painting your home exterior before selling, pressure washing is recommended, as mentioned above.
If you have suffered a huge storm
A huge storm means a lot of dirt and debris that deposit on the sidings of the house. The situation becomes severe if the storm accompanies high winds and tornadoes.
The deposits on the home's siding due to a huge storm are difficult to clean following regular cleaning hacks. You cannot just throw a bucket of water and expect that everything will get removed. For this, you should hire a professional pressure washing service in Middleburg. With pressure washing, cleaning will take less time and the result will be great.
Not time but a few conditions determine the frequency of pressure washing your home's siding.