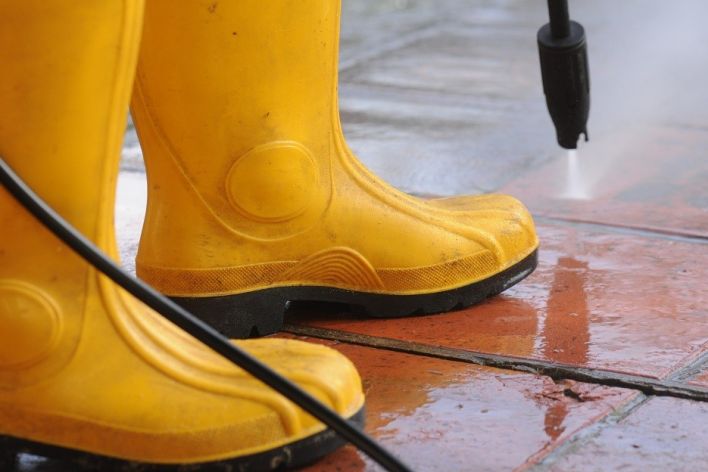 How can Pressure Washing Increase the Value of your Property?
Is the quality of your home's exterior deteriorating? Is it looking more and more stained and dingy? Looking around your neighbourhood, do you think it is not well-maintained as the other houses? Well, there is an easy and effective solution to your problems. You should consider investing in pressure washing your entire property as it not only saves you a lot of money in the long run but it also improves your pride by increasing the value of your property.
There are many ways in which pressure cleaning can improve and increase the quality as well as the value of your house. So, if you wish to do that too but are not quite convinced by this particular method of cleaning then read on. Mentioned below are some of the ways in which pressure cleaning your house with the help of a reliable company such as Magic Wand Pros in Northern Virginia, can help you maintain the quality of your house.
Keep the exterior areas clean and functional:
Frequent washing and cleaning of areas such as the roof, gutters, and siding tend to keep the exterior of your property clear and functional at all times. If gutters are clogged with debris and mold then water is not allowed to flow away as easily from your house. This can result in saturation of the exterior walls of the house, and even damage the structural integrity, deteriorating the value and appeal of your property. In order to avoid this situation altogether, you must hire a pressure cleaning company and maintain the value and quality of your property effectively.
Keep mold and residual build-up away:
One of the most effective ways to increase the value of your house is by investing in regular pressure washing and cleaning so as to get rid of all the harmful materials from the exterior. With time, due to natural and man-made circumstances, the exterior of your house can become the victim of a wide variety of harmful elements such as mold, algae, mildew, and so on. If these elements are not gotten rid of soon, they can cause heavy damage to the value of your property. So, by investing in pressure cleaning, it would save you costly repairs and replacements in the long run and also add value to your house, if you decide to sell.
These were just a couple of ways in which regular pressure washing and cleaning can help improve the value of your house. So, get in touch with a reliable pressure washing company and transform your old house to a new one.