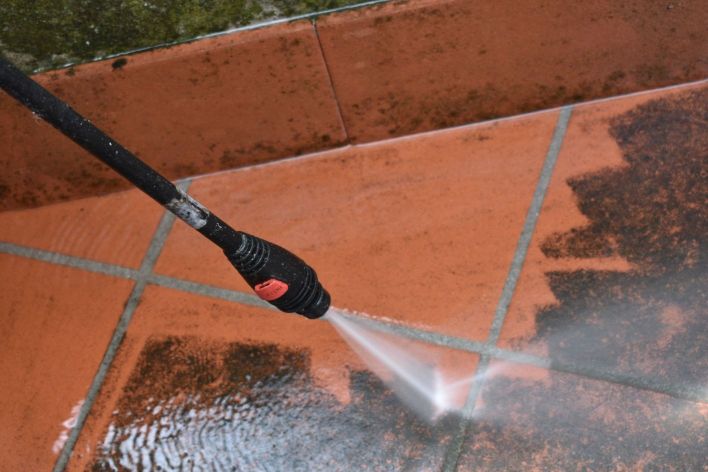 Common Questions About Pressure Washing Answered!
If you really wish to preserve the quality and beauty of your residential or commercial property, then power or pressure washing is considered to be the ideal step for that. Pressure cleaning your property tends to get rid of all the dirt and grime collected on your premises, making your exterior walls, sidewalk, deck, or driveway an aesthetic complement to your shining windows and doors.
However, if you are new to homeownership or don't have any experience whatsoever with pressure washing till now, then it is natural for you to have some questions associated with it. In this blog, we will take a look at a few common questions that many homeowners tend to have, and answer them appropriately.
What is pressure washing?
Pressure cleaning, which can also be called power washing, is the application of a high-pressure water spray directly to the surfaces that can do with some cleaning. This washing technique can be used on many kinds of surfaces such as on concrete to remove dirt stains, mold, and gum, on houses to get rid of mildew, pollution, and many other signs of aging that the property might show.
How often should one pressure clean their property?
Usually, affordable pressure cleaning in Virginia and other places is recommended every couple of years in order to keep dirt and grime from building up on your property, whether commercial or residential. However, it mostly depends on the kind of surfaces your property has, so the frequency of pressure cleaning can vary a bit too.
How long does pressure washing usually take?
A pressure washing job can take anywhere between 30 minutes to 2 hours, depending on the size of the property. Apart from this, an extra 30 minutes should be allocated for the setup. Usually, for houses up to 1,500 square feet, the pressure washing takes about 30 minutes or so. As for larger houses such as a 2 story house that ranges between 3,500 to 5,000 square feet, one should expect the cleaning and washing to take anywhere between 2 and 3 hours.
Can pressure washing remove paint from your exterior walls?
It is not impossible for the paint to be removed while pressure washing, which is why it is recommended that you should hire affordable pressure cleaning services and let the professionals do this task. They know exactly how to do this task without causing any harm to the paint.
Are there any health risks associated with pressure washing?
If you decide to pressure clean your property on your own, without any professional supervision then it can come with its own set of health risks. Pressure washers tend to get exposed to various chemicals and dangerous noise levels, so if you don't take all the precautions necessary, it can have a negative consequence on your health.
These were some of the most common questions that many property owners, including you, might have in mind related to pressure cleaning. Now that they are answered, you can start looking for an affordable pressure cleaning service and get your property pressure washed.