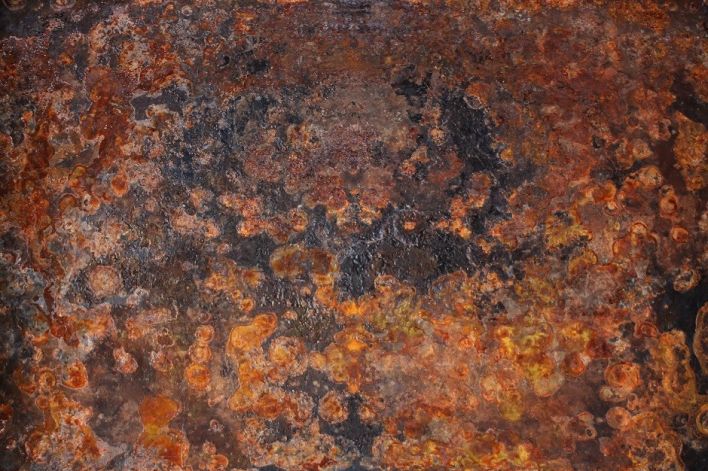 Can I Use Pressure Washing Service For Rust Removal?
Pressure washing was and is one of the popular cleaning methods for both residential and commercial properties. And it's because the result is great. No matter how dirty the walls or floors are, pressure washing cleans them thoroughly without damaging or causing any other problem.
Amongst so many advantages of pressure washing service, there is one that people often forget or are not aware of. And it's rust removal. It means pressure washing not only cleans the dirt and debris but also removes the rust from the surface thoroughly. It removes rust from all types of surfaces.
Why should you use pressure washing over sanding or grinding for rust removal?
The only alternative to pressure washing for rust removal is sanding or grinding. Also, the sanding process is cheaper than pressure washing. But, whether it's a metal, wood, or stone surface, people don't prefer sanding down. And it's because sanding is dangerous. Doing it without the right equipment or protective gear increases the risk. One of the major reasons for this choice is the result of the service. In any case, the result of pressure washing is better than sanding.
How does the pressure washing service help the surface material during rust removal?
Preservation of the surface material is an important reason why people prefer pressure washing for rust removal. After the cleaning process, you will find that the maximum surface material is saved. In simple terms, rust will go away leaving behind the surface material as much as possible. It's because pressure washing uses soaps and high-pressure heated water to scrub away the rust. There is no cutting away, grinding, or chemically damaging the rusty material involved.
Other reasons to use pressure washing for rust removal
Finds the adjacent rust spots
During pressure washing service, more rust stains and other problems are found on the surface. It means pressure washing washes away the dirt, graffiti, organic materials, and more along with rust removal. With one service, you will get two or more benefits and you don't have to hire cleaners again. This will save you money.
Keeps the cleaning area chemical-free
Chemicals, whether used in commercial or residential property, are very harmful. If used in the cleaning process, chemicals can impact everyone using the property. With pressure washing, there is no such issue. It's because pressure washing is more about using hot water in the force. Sometimes, the pressure washers use biodegradable soaps but no chemicals. This will help you keep your environmental-friendly image.
Makes the complete property cleaner
You will hire a pressure washing service in Ashburn for rust removal. But, along with that, you will get a complete cleaning of your property. Yes, you read it right. Pressure washing can clean all your exterior surfaces thoroughly. The only thing is that different tools and settings will be used for different surfaces. But, the cleaning will be done in one appointment.
The pressure washing service easily removes rust from different surfaces. So, if you need the service, call Magic Wand Pros.