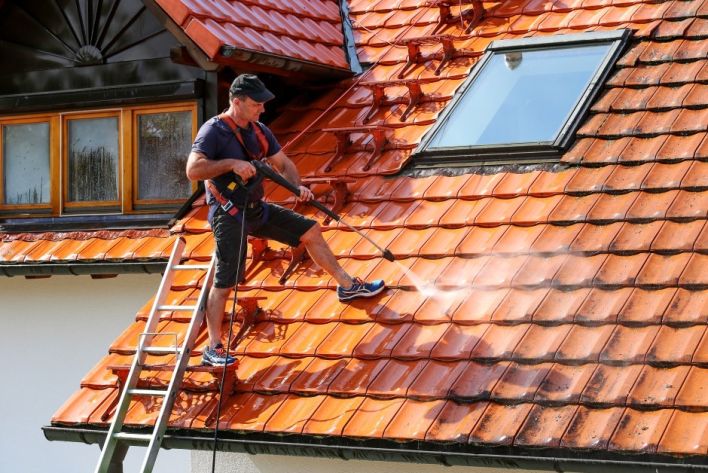 Best Times to Pressure Wash Your House
When thinking about cleaning the home, many people only consider the inside part. However, the house exterior is just as crucial as the interior, requiring the same attention. One of the best ways to remove dirt and build up from your home exterior is to pressure wash your building. Pressure washing services can help rid of stubborn dirt and stains that can't be removed by scrubbing.
Let's take a look at what you can pressure wash and when you should pressure wash.
What to Pressure Wash?
The home exterior is constantly exposed to the elements. Problems like dust, mold, mildew, debris, and algae are typical. Apart from these common issues, pollution, smoke, oil stains, bird droppings, and chemical residue can cause your home exterior to get dirty. Over time your home will start looking untidy.
Avoiding a dirty home exterior can have severe consequences, so having a pressure washing schedule is vital for the home's maintenance. There are several areas of your house that you can pressure wash, including roof, deck, patio, pool area, wooden fencing, railings, walkways, driveways, garage floors, outdoor furniture, and much more.
When to Pressure Wash Your Home?
Pressure washing once a year is sufficient. However, location and climate can play a huge role in the frequency you need to pressure wash. So, better clean your home whenever it's necessary rather than pressure washing your home once every year.
Here are some factors that can determine when to pressure wash your home:
When Reselling Your Property
No one will be interested in buying a dirty-looking house. If the exterior and interior of your property are dirty, it won't attract buyers.
Cleanliness can increase the value of your property substantially. If your house is clean and tidy, potential buyers can get more interested in buying the house and ready to pay more than the market price.
Before Repainting the House
It is ideal to pressure wash before repainting your house. This will help remove dirt from the surface. It will ensure that there is no residue between the old and new layers of paint. And if there's any residue on the surface, the new paint will cling to it, causing it to peel away.
It is better you pressure wash your home before applying the new paint – even if you recently cleaned your house and it appears to be dirt-free.
Construction in Your Area
You know it will get dusty when there is a lot of construction going on in your area. The dust and debris will cling to your house and make it look dirty. In order to get rid of the mess, you've to clean the exterior of your property, and what better way to do that than pressure washing.
Conclusion
Do not make the mistake of just focusing on the interior of your house and not the exterior. The outside of your house is vulnerable to the environment, and that takes its toll eventually.
Pressure washing services can help make your home look brand new again. Pressure washing is an inexpensive way to maintain your home, preserve the home's appeal, and reduce health risks.